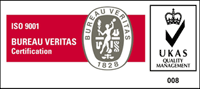 Our latest technologies behind your smile!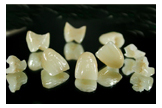 Dental laboratory is a backbone of practicing dentists for rendering a good prosthesis to the patient. We are only one of the very few dental clinics in Thailand with its own in house dental laboratory. We fabricate all of the crowns, bridges, dentures, implant supported restorations, night guards, and bleaching trays. We have our own porcelain oven and denture processing units so nothing has to be sent out thus delaying your treatment. Our in-house dental lab combines high tech equipment with experienced dental technicians, to guarantee that all of our crowns/bridges, dentures, implants and devices are made to exact specifications. We can ensure that all products are customized made to your special needs, produced quickly and efficiently, and offered at competitive prices.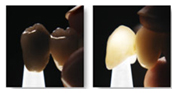 We are quite proud to offer this important treatment benefit in our own office. Most dental clinics have to outsource these needs to separate facilities – sometimes even to other countries, giving you a more "mass manufactured," less personal result, rather than an independent, customized result that we can give here at Sea Smile Dental Clinic.
We also ship our dental masterpieces to many dental clinics worldwide, especially in USA, Canada, Australia, New Zealand, Hong Kong, Singapore and Japan. Your local dentists may also be our customers!

Our team of dental technicians has years of experiences working with us. With time, the lab has been developed through the advancement in dental lab equipments, new dental technologies, and regular training of our staffs. After all, we just want our clients to have the best quality of dental works they deserve through our efficient dental lab system.

We offer our clients of the very best and innovative crown and bridge products using only high quality content metals in porcelain fused to gold crowns. In-house, we have the Empress all ceramic, metal free crown and bridge system. Empress is recognized world wide as the most esthetic looking porcelain product on the market. With Empress, we provide our patients everything from conservative bonded porcelain veneers to crowns and anterior bridges. With this new innovation in dental lab technologies, we can create an all ceramic bridge that need no metal for reinforcement at all.



Dental implants are a major part of our practice. Supporting implant attachments and abutments are fabricated or customized in our lab. The ability to use implants to replace teeth and make dentures incredibly stable has truly revolutionized what we can offer our clients.